Medications and Pregnancy: What's Safe and What's Not
Are Medications Safe During Pregnancy?
If that new baby bump is giving you a backache, you might want to talk to your doctor before breaking out the Ibuprofen. During pregnancy, certain medications — including prescription medications and drugs like marijuana that are legal — can be harmful to your baby. It's important to be cautious about what you take.
"Plenty of prescription drugs, over-the-counter medications and other legal drugs are readily available to pregnant women so there can be some confusion as to what's safe to take while pregnant," said Dr. David Crownover, an OB/GYN at Community Memorial Health System and a fellow of the American College of Obstetricians and Gynecologists.
What Makes a Drug or Medication Unsafe for a Pregnant Woman to Begin With?
Three factors come in to play here:
The properties of the medicine and whether it will cross the placenta
When the exposure occurs (earlier in pregnancy is more dangerous for exposure typically)
The amount taken and time of exposure.
"The bottom line is to make sure you are not taking any medications unless you really need them," continued Dr. Crownover.  "Especially if you are of childbearing age and not on birth control, or are trying to get pregnant."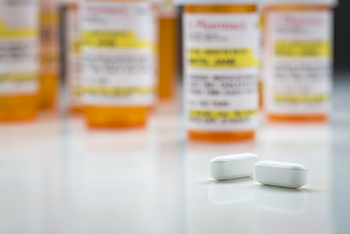 Prescription Medications
Ask your OB/GYN or other specialist you are seeing if a medication is safe to continue taking while pregnant. Weigh the risk of the medicine and the risk of the condition.
For example, if you take medications to prevent seizures, it's probable the risk of seizures is worse than the risk from the medication you take to prevent or minimize seizures. This might be a question for your neurologist if you see one. "In some cases, the patient can be given a different medication that is safer to take while pregnant for a certain health condition," said Dr. Crownover.
Over The Counter Medications
Ask yourself, do you really need that medication? First try out non-medication remedies. For example, if you are pregnant and have reflux, try altering your diet and eliminating spicy foods. For back pain, try a brace or belt first to avoid taking medications if possible. "It's best to avoid Ibuprofen, Motrin and Advil, or other nonsteroidal anti-inflammatory drugs," added Dr. Crownover.
Marijuana and Other "Legal" Drugs
Like nicotine and alcohol, marijuana is not safe to take in any form while pregnant. "The fact that these are legal does not mean they are safe and in fact, they are unsafe," Dr. Crownover emphasized. "Expectant mothers should abstain from nicotine, alcohol and marijuana." he said.
Finally, your doctor is always the best resource for questions on what medications are safe.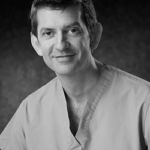 David Crownover, MD, is a Centers for Family Health Physician and Chairman of the OB/GYN Department at Community Memorial Health System.