Doctors Advise Early Screening for Prostate Cancer
September is national Prostate Cancer Awareness Month, so now is a good time to promote awareness and early screening for a disease that often lacks symptoms while in the early stages.
"Screening is so important because most men don't have symptoms in the earliest stages," says Community Memorial Health System physician Dr. Michael W. Poon, a urologist at San Buenaventura Urology Center in Ventura and the CMHS Centers for Family Health in Camarillo.
Men over the age of 55 should talk to their doctor or healthcare provider about prostate cancer screening and find out if they should be tested. Prostate cancer can often be found early by testing for prostate-specific antigen (PSA) levels in a man's blood, combined with a physical examination. "PSA is a diagnosis screening test that measures increased prostate activity and can be a sign of prostate cancer," Dr. Poon said.
"If the PSA is high, a patient will see a urologist and often have another PSA test for confirmation," Dr. Poon said. "Depending on the patient's age and preference, the patient also can have a biopsy of the prostate. This is usually done in the office under a local anesthesia."
According to Dr. Poon, prostate cancer is a slow-growing cancer so there's a chance it won't need clinical treatment. The overall death rate is less than 2 percent within 10 years and oftentimes, the best treatment is no treatment — at least for a while — if it's caught early.
"The important thing is people should see their doctor regularly for checkups," says Dr. Poon, adding that an early diagnosis is important so doctors know how to follow the patient.
According to the American Cancer Society, other than skin cancer, prostate cancer is the most common form of cancer among American men. About 1 man in 9 will be diagnosed with prostate cancer during his lifetime.
The American Cancer Society estimates that this year in the United States (2020), there will be about 191,930 new cases of prostate cancer and about 33,330 deaths from it.
Risk Factors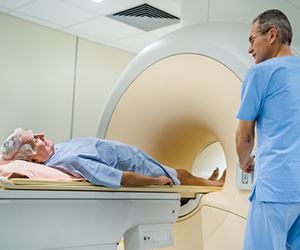 Age: Prostate cancer is rare in men under 40 but the risk rises rapidly after age 50. About 6 in 10 cases of prostate cancer are found in men over 65.
Race/ethnicity: "Prostate cancer develops more often in African-American men and in Caribbean men of African ancestry than in men of other races. These patients should consider starting to be screened in their early 40s," says Dr. Poon.
Family history: "Prostate cancer seems to run in some families, which suggests a genetic factor. Having a father or brother with prostate cancer increases a man's risk of developing this disease so these patients also should consider being screened earlier as well," says Dr. Poon.
Key Signs and Symptoms
Elevation in Prostate Specific Antigen (PSA), the primary blood screening test
Problems urinating, including a slow or weak urinary stream or the need to go more often
Blood in the urine or semen
Here Are 5 Things Older Men Should Do NOW:
Learn the signs and symptoms of prostate cancer!
Talk to your doctor about getting a PSA blood test for prostate cancer and any other screening or diagnostic measures that might be right for you.
Talk to your doctor about treatment if you are diagnosed with prostate cancer. Ask your doctor if "waiting and watching" is a treatment option, and why or why not. What about a prostatectomy (removal of the prostate gland) or radiation therapy? What other treatment(s) might be appropriate? What are the risks and side effects of the various treatment options? What are the chances the cancer will return?
Sign up to receive a free patient guide from the Prostate Cancer Foundation. This resource includes information about contemporary prostate cancer research, treatment, and lifestyle factors.
Eat more fresh fruits and vegetables or switch to a plant-based diet. "Some studies show that higher animal protein directly correlates with higher cancer rates. This diet is better for your health overall," says Dr. Poon."
Finally, if you are diagnosed with prostate cancer or are undergoing treatment for it, seek help or emotional support from a counselor, support group, faith leader or friends and family if you experience depression or anxiety or need help coping with side effects. The Community Memorial Health System Cancer Resource Center offers support groups, assistance from a nurse navigator who can offer guidance and support during the various stages of diagnosis and treatment, and other free programs and services for cancer patients, survivors, and their families. The Cancer Resource Center is staffed by a dedicated group of caring and trained professionals who can assist patients and their families with resources and guidance.
For more information about prostate cancer, visit the American Cancer Society at https://www.cancer.org/cancer/prostate-cancer.html and the Prostate Cancer Foundation at https://www.pcf.org/about-prostate-cancer/.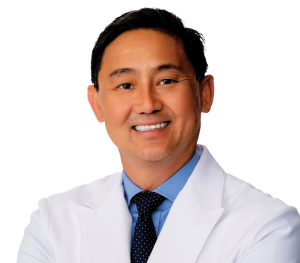 Michael W. Poon, MD received his medical degree from the University of Southern California and completed general surgery internship at Los Angeles County/USC.
He completed his residency in urology at Loma Linda University and is a diplomat of the American Board of Urology. Prior to joining San Buenaventura Urology, Dr. Poon served as Chief of Urology for Kaiser Permanente Orange County and Physician Director of Robotic Surgery for Kaiser Permanente Southern California.