Community Memorial Hospital Earns "Blue Distinction® Center+" Recognition for High Quality and Cost-Efficiency in Knee and Hip Replacement Surgeries
The national Blue Cross Blue Shield Association has selected Community Memorial Hospital – Ventura as a Blue Distinction Center+ for Knee and Hip Replacement, as part of the Blue Distinction Specialty Care program. Blue Distinction Centers are nationally designated healthcare facilities that show a commitment to delivering high-quality patient safety and better health outcomes, based on objective measures developed with input from the medical community and leading accreditation and quality organizations.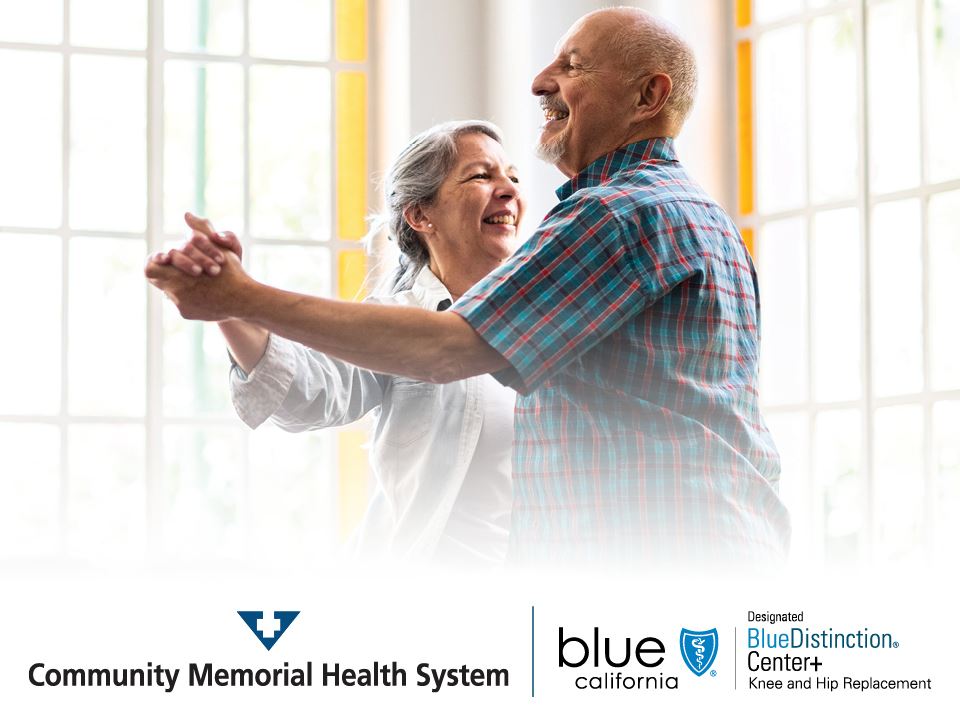 Facilities designated as Blue Distinction Centers for Knee and Hip Replacement demonstrate expertise in total knee and total hip replacement surgeries, resulting in fewer patient complications and hospital readmissions. All designated facilities must maintain national accreditation. In addition, hospitals designated as Blue Distinction Centers+ are on average 20 percent more cost-efficient for an episode of care compared to other facilities. Only those facilities that first meet nationally established, objective quality measures are considered for designation as a Blue Distinction Center+. For more information about the program, visit www.bcbs.com/bluedistinction.
"We are proud to add the Blue Distinction Center+ designation for Knee and Hip to the list of recognitions we have received for exceptional surgical care," said Community Memorial Health System Senior Vice President and Chief Operation Officer, Adam Thunell. "Our joint replacement program has long been one of the leading programs in Ventura County, and this designation highlights the commitment of our surgeons and clinical team members to ensuring the best outcomes for our patients."
Knee and hip replacement procedures remain some of the most commonly performed, elective surgical procedures in the U.S., according to a 2018 study released by the American Academy of Orthopedic Surgeons. The research found that by 2030, primary total hip replacement is projected to grow 171 percent and primary total knee replacement is projected to grow by up to 189 percent, for a projected 635,000 and 1.28 million procedures, respectively.
If you are considering joint replacement surgery and would like more information about the entire experience, from preparing for surgery to post-surgery rehabilitation, join a free online seminar on Oct. 13 presented by Community Memorial Health System called "Your Total Joint Replacement Journey." This free seminar will share how the award-winning team of orthopedic experts at Community Memorial Hospital and Ojai Valley Community Hospital create a surgical experience to meet every patient's individual needs. The seminar takes place at 6 pm on Thursday, Oct. 13. Visit www.cmhshealth.org/RSVP to sign up.